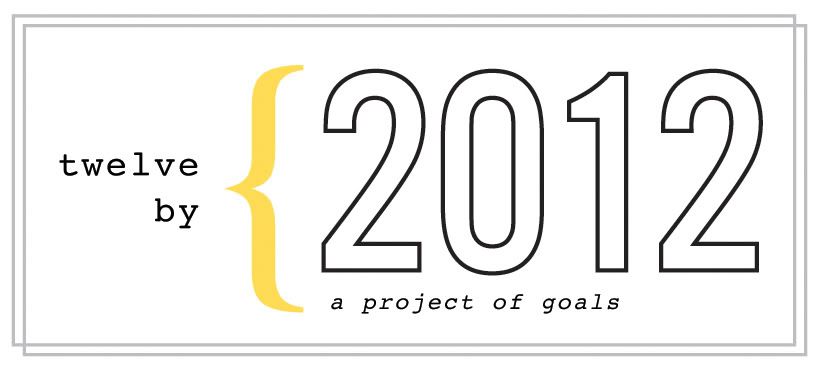 The other day I saw this post on
Danni's
blog and it is such a great idea that I just had to take part in it. The idea is to make a list of twelve goals and complete them before 2012 gets here! That seems doable to me. You see, I cracked up whenever I read Danni's post and how she used to have a 101 in 1001 list and she never finished, because guess who else is guilty of that? Yep. (You can see the incomplete list
here
). If you look at the end date, I technically still have another year to go, but let's be honest here. It's just like Danni said, that is just way too long of a time frame! So many of my goals have changed.
---

So bring on the new list! And bring on 2012!

1. Host a party in our new house

2. Studio Project (painting and unpacking)

3. Finish patching husband's jeans (It's kind of a pile now)

4. Completely switch email accounts (maiden name to married name)

5. Order our wedding pictures done!

6. Decorate our Christmas tree yay! our first Christmas together! done!

7. Find a plaid shirt (details here) done!

8. Make a dessert from my pinboard

9. Purge my closet done!

10. Do a mini home tour for the blog

11. Bedroom Furniture Project (painting/new knobs)

12. Starting a book about mine & husband's lives


---
I have to admit that I am a little skeptical about checking off
all
of these goals, but it's guidelines right? Oh and guys, feel free to encourage me a little or slap my hands if I haven't checked off even one a month from now.
Thanks.