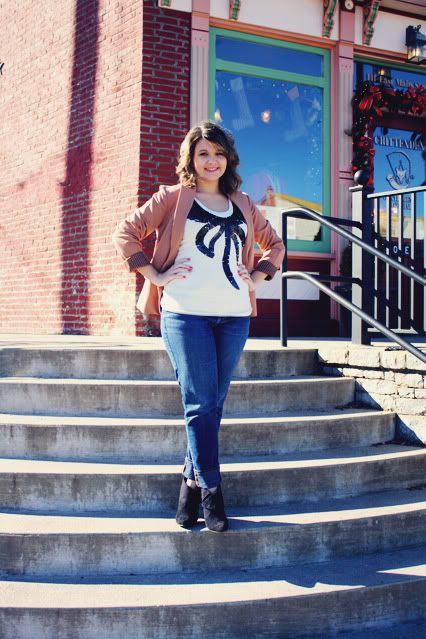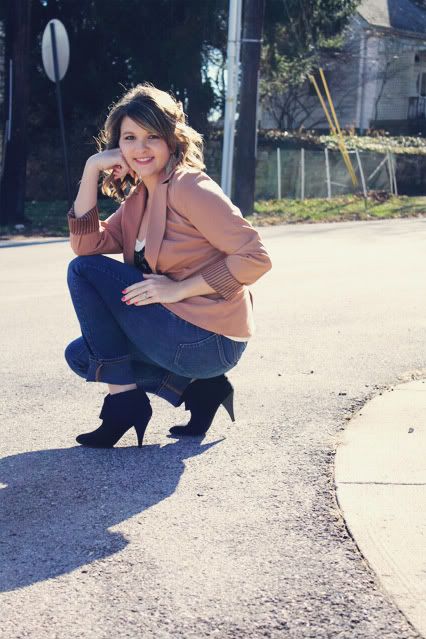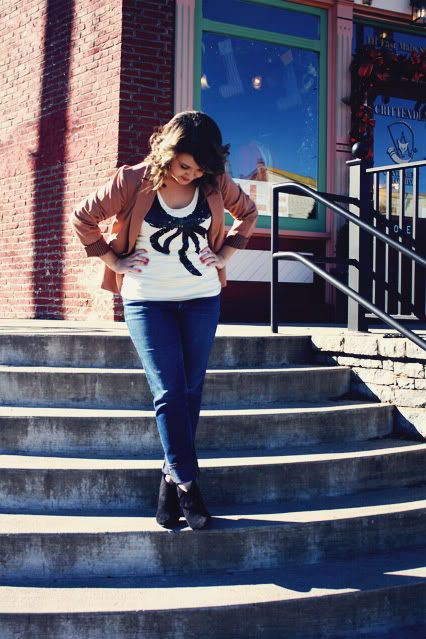 Blazer: F21, Tank: Wal-Mart, Jeans: Thrifted, Shoes: Candies via Kohl's (Similar Shoe)

If you know me, you know that I love all the girly goodness. That means, glitter, bows, brooches, chiffon, leopard print, and everything else stereotypical of a girly girl. But something I love almost as much is menswear for women. The loafers, suspenders, button down shirts, and what I am sporting today...the blazers.
The blazer really is a ladies blazer, but it's inspired by the boy's closet. I like that it's in a feminine shade of rosey pink and the little detail of striped silk fabric that lines the sleeves. I've seen blazers all over the blogosphere and Pinterest for the last few months, and I honestly can't get enough of them. I currently only own two but I want to add a few more to my wardrobe. Along with yesterday's dress it up or dress it down theme, the same thing applies to blazers. Pair blazers with jeans and you are looking somewhat casual, but pair it with dress slacks (yes, I still call them that) or a skirt and it's a classic dressy look.
So what is it that you love to wear from your husband, boyfriend, or dad's closet?
OH, AND DON'T FORGET TO CHECK OUT
KATIE'S
BLAZER TODAY! She got that for a steal of a deal, and it is the perfect black with a little extra girly detail on the back!