I'm never sure if it's supposed to be one word or two.
Please enlighten me if you know.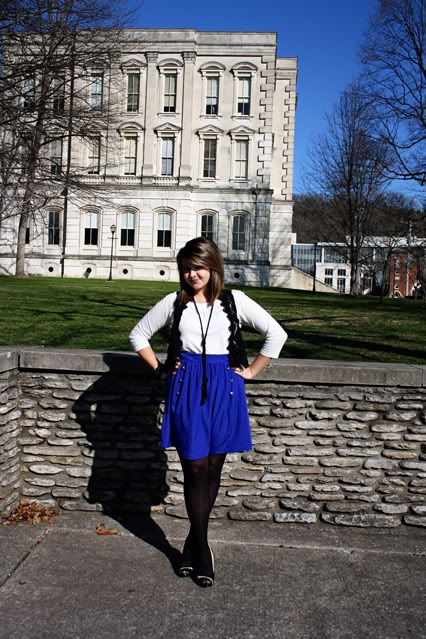 Blouse: Elle via Kohl's, Vest: Francesca's, Skirt: Francesca's (Similar Skirt), Necklace: F21, Shoes: Nine West
Well today is the last day of our Style Busters challenge, I hope you all enjoyed and maybe even agreed with a lot of mine and
Katie's
views on trends. I have to say, color blocking was definitely the hardest one because I am still such a newbie at it. I look at girls like
Kendi
and these outfits:
1
//
2
//
3
//
4
and I am just amazed. It shows just how much of a statement solids can make.
I'm signing off the for weekend because I begin my first day of classes today. I'm finally entering into my last semester ever. I have a lot of emotions about it, excitement, nervousness, anxiousness, it's all there. See you all next week, I'll be introducing some new plans I have for features on the blog.
Until then.
Happy Weekend!