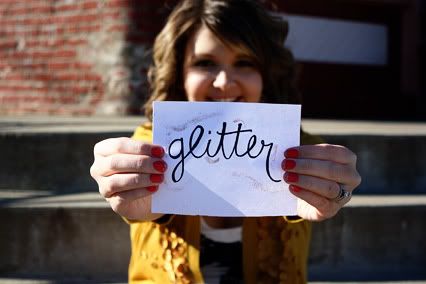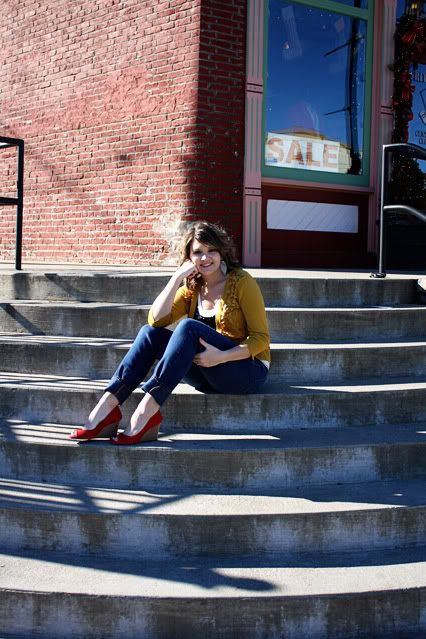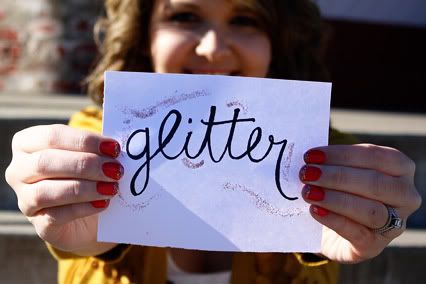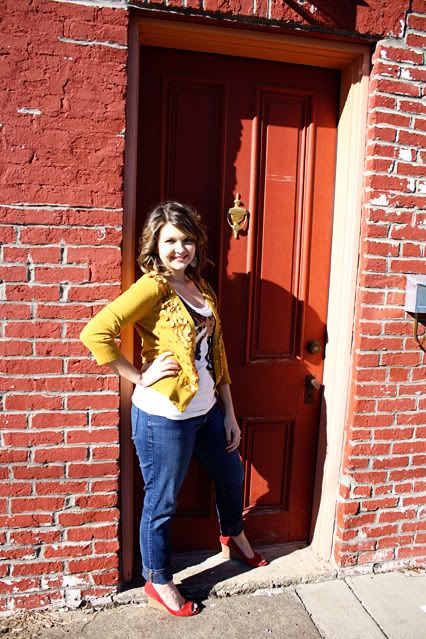 Sweater: Elle via Kohl's, Tank: Wal-Mart, Jeans: Thrifted, Shoes: INC (Similar Shoe)
So I have already informed you of my
glitter obsession
on Pinterest. And when I say glitter, I basically mean all things that glitter (as in the verb) because that includes sequins, metallic, etc. If it sparkles, I love it.
To me, glitter is the epitome of girliness. And not only that, but I think glitter has a certain classy quality (hence the reason you always seem to find it on evening gowns). And I truly believe that you can dress it up, or dress it down.
Today, I dressed it down. The sequin bow on my tank and the glittery details on my nails were my dose of glitter for this outfit. I paired it with jeans and put a cardigan over the tank so that it instantly became work appropriate for dress down Fridays. However, I have a black sequin skirt and some silver heels with rhinestones that I could have paired with this tank and it would have turned the outfit in a completely different direction for a night out on the town. See? Dress it up or dress it down.
You should definitely take a peek at
Katie's
sparkly cardigan, today. Um, and don't forget her shoes - they don't sparkle but your eyes will when you see them. They're gorgeous.
But after all that rambling, I need your girl's opinions. I paired this mustard yellow cardigan with the red shoes you see here, but before that I tried the cardi with the turquoise shoes from
this post
. I had to ask husband for his opinion because there are no other girls in the house (the one reason I kind of look forward to the day I have a teenage daughter -- which is
years
away). He said the turquoise didn't really go with the mustard yellow. But in my opinion, it kind of did. So I want to know your opinions, what do you think? Are turquoise and mustard yellow compatible in the same outfit?
Link up in the comments if you are sparkly or just love glitter like I do.