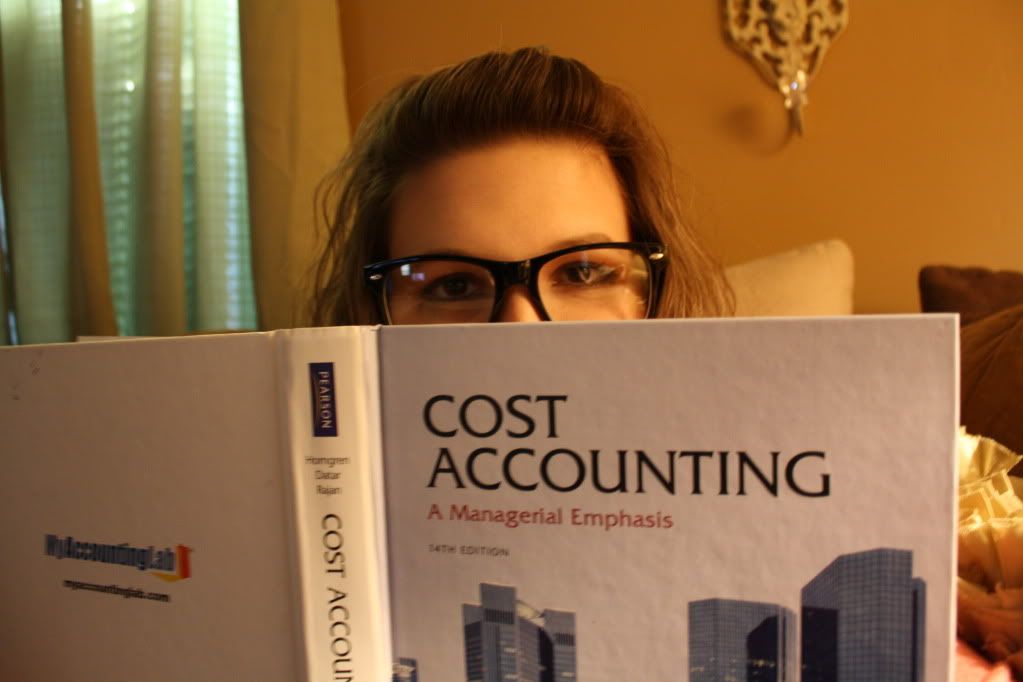 This past week I entered into my last semester of college.
It feels like it has taken me forever to get to this point, and although I know that I only have about four more months to go, I can't shake the anticipation of being finished.
The freedom is basically something I've been dreaming about.
I feel like so much of my life has been put on hold because I have been waiting to graduate.
I know I could never take on running my own photography business or store while still in college. I don't think I could begin the process while still in school. It would be too much. But it's the little things that I have felt held back from, too. A normal day consists of working until 5pm or being in class until 5pm, after I get home husband and I eat dinner and then I study and do homework usually until I just can't hold my eyes open anymore. And during exam weeks, I might as well lock myself in a room. During breaks when I have had only my job, I have treasured those nights that I clock out at 5pm and know that the rest of the night (or the weekend) is mine to do with as I please. Maybe that seems silly, but it's always bothered me.
So I'm looking forward to that first minute after my last exam and having this weight lifted off my shoulders.
I'm not sure if I will cry or not be able to stop smiling, but I'm sure it will be an amazing feeling to be done.
But with that being said, I'm trying not to rush this last semester, no matter how much I may want to.
I'm trying to slow down and savor every one of the "lasts" as they happen.
I've already had my last first day of classes. It won't be too long before I will be able to say I've had my last first exam. That will be great. I keep trying to remind myself that this is never going to happen again, even if I ever came back to college in later years, it will never be the same. So I am trying to convince myself to enjoy working my hind end off for these classes because I know one day (actually one day soon) I will be able to look back and say, "I
did
it!"
One thing I have been sure of throughout my time in college: God has pulled me through it.
I know that I would never have had the strength to endure everything I have without Him, without prayers, and without the prayers of my close friends and family. Some moments have seemed unbearable, and the semester I tried to pull 18 hours, was much more than I alone could handle. There is a song by Matthew West, called
Strong Enough
and it's one of those songs that actually says what my heart has been feeling so many times.
The entire song is beautiful, but the lyrics that just get me every time are these:
You must think I'm strong
To give me what I'm going through
Well, forgive me
Forgive me if I'm wrong
But this looks like more than I can do
On my own
It's such a beautiful thing to remember that He isn't going to put me through anything that He doesn't already know I am capable of. And whenever it seems like something that I can't handle, I have to remember that He doesn't expect me to handle it on my own. In fact, He doesn't
want
me to handle it on my own because He wants me to come to Him and be carried by Him.
That's how awesome He is.
He's there saying, "Child, you do not have to do this on your own! I am here. I am all the strength you need. Come to me and I can get you through this. I know you feel weak and I know you feel like you can't do this, but I can." All I ever have to do is turn it over to him completely.
My strength is in Him, and He is my strength.
That is what has pulled me through each semester. That is what has kept me going every time I wanted to quit. And that is the strength I need to pull through this last semester, to pull through the final stretch.
Each time he said, "My grace is all you need. My power works best in weakness." So now I am glad to boast about my weaknesses, so that the power of Christ can work through me
Not too long ago, I wrote
this
post about senioritis. If you haven't read it yet, it's sort of the other half of this story and it has more encouraging scriptures. For those of you in college that might have some of the same feelings as I do, I hope that we can encourage each other to get through this and to lift each other up. If you have something on your heart today, please share it with me, you can even send me an email if you don't want to leave it in the comments. I promise to pray for each one of you.