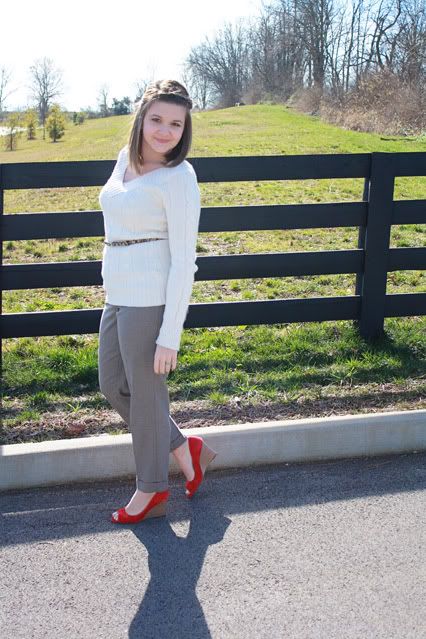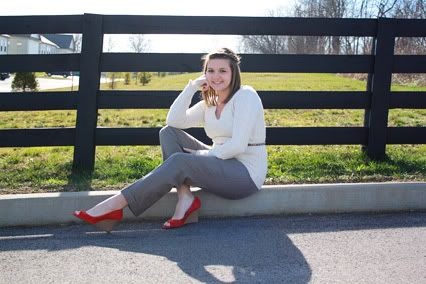 Sweater: Gift, Pants: LOFT, Belt: Gift, Shoes: INC


It's not uncommon for me to be sporting open toed shoes during the midst of winter. I can still bear them in 30 degree weather with a skirt and tights. Now, 20 degrees might be going a little far. But, I can honestly say that even though people always tell me "you toes are going to freeze," I have actually never had frozen toes. Maybe cold, but never frozen. So maybe it depends on where you live and how cold your winter weather gets, but I definitely think peep toes are doable in the midst of winter. What do you think?


Don't forget to check out Katie's peep toes. And please excuse me for wearing these red shoes, yet again. Like I said, I love 'em!


Link up in the comments if you let your toes out during the winter.




Ok, I'm done using the word toes, its gets a little awkward sounding when you repeat it alot.