So husband and I went on a little thrifting adventure this weekend. It was one of our quicker trips, at a thrift mall near our house. We were in and out in no time but I did manage to score not just one, but two awesome finds. So then it got me thinking, although I claim to be no expert at thrifting, maybe there are a few pointers that I can offer to thrifting newbies or even experienced thrifters if I mention something you never thought of. That being said, here goes nothing.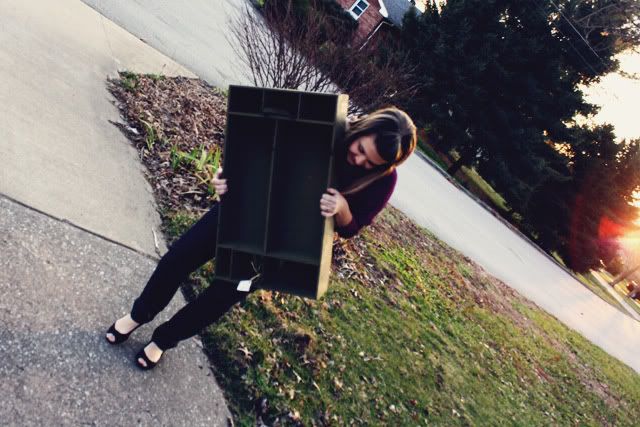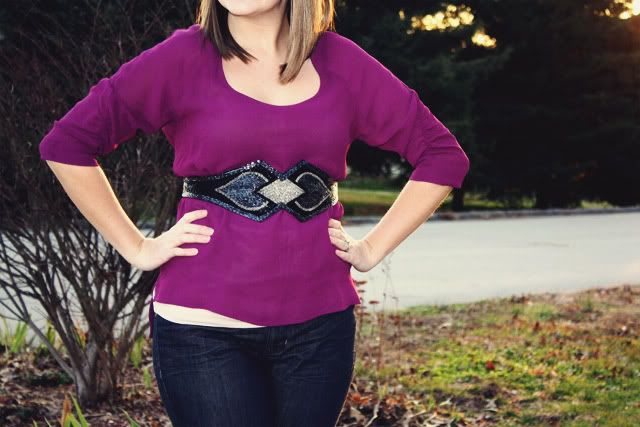 thrifted vintage beaded belt and wooden carrying tray



Jessica's 4 tips for successful thrifting

1. Be prepared.
This doesn't mean that you need to know exactly what you're looking for (although it's great if you do) but it just means there are a couple things you need to have set in your mind before you go. First of all, know that this thrifting adventure is going to be a hunt. It's highly unlikely that you will walk in and immediately find what you are looking for, just know that you are going to have to sort through some things. Know just how much money it is you are willing to spend. It can just be a ballpark figure, but knowing your limit will help you to eliminate things that are too pricey. Lastly, know that it's going to be okay if you walk out of the store empty handed. No matter what you may have been lead to believe in the past, not every thrifting adventure is a success, that just happens to be the only adventures people like to post about. Be prepared to not be discouraged if you don't find anything.
2. Keep an eye out.
Like I said, you don't have to know exactly what you are looking for, but you do know yourself and what you're drawn to. If you like industrial pieces, make sure your eyes are constantly looking for rusted metals, big pieces, old woods. If you already have a picture of the style of things you are searching for, things will pop out against the other items and it will be so much easier for you to see the lovely treasures you're looking for. If you're thrifting for clothing, are you drawn to pinks, ruffles, lace, chiffon? Keep an eye out for those colors or textures. All of this will allow your eyes to skip over the things that are irrelevant to your search and help you focus on what you're looking for.
3. Don't waste your time.
Especially in thrift stores with vendors that have set up multiple booths, don't waste your time looking at things you care nothing about. There is no rule that says you have to check every booth, so skip over the booths with used appliances and piles of VHS tapes if those aren't things you are looking for. Not only that, but don't waste your time trying to make an item work to your liking. If you have to sit there and say, "Well, if this vase was only in a different color," or "If this quilt just didn't have this stain." Take thirty seconds and evaluate if it is something easily fixed. If it's not, put it back and move on, that piece isn't right for you.
4. The rule of two.
I try to keep the rule of two in my head, especially when I'm shopping on a budget (which is most of the time!). If I am shopping for thrifted clothing (I even apply this to new clothing as well) I always try to think of at least two things I could pair it with, or two outfits that could come about because of it. If I can't, then it makes me realize I might not have that much use for it after all. If I'm shopping for housewares or things like that, I try to think of two places to put it, two ways to use it, or two ways I could repurpose it and turn it into something else. The point is, that I try not to purchase something 'just because I like it' because then I would have a house full of nonsense items. There is an occasion that I buy something without having a use for it yet, but you can still apply the rule of two by thinking up two reasons for why you can't leave without it. Such as, it fits with the style of décor in the rest of my house, and it has a unique quality that I am not likely to find anywhere else.
I hope these tips were at least of some benefit to you, and that it at least gives some thrifting newbies a place to start. I used to get completely overwhelmed when going to thrift stores, but once I got the hang of it, the hang of the hunt, I started to love it.