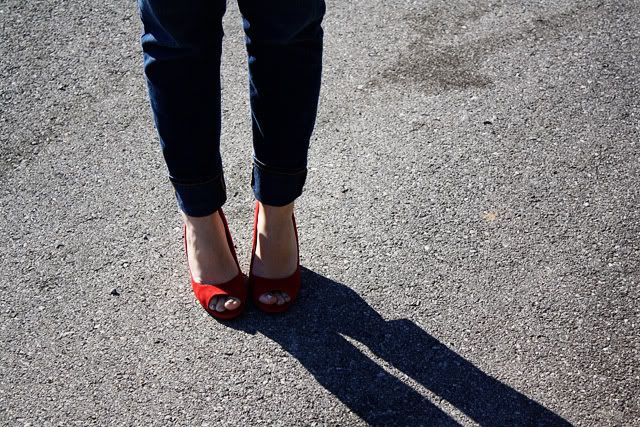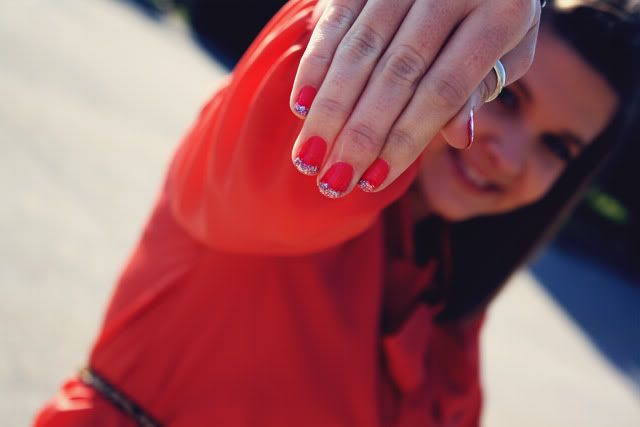 Blouse: JLo at Kohl's, Jeans: Thrifted, Belt: Katie's hand-me-downs (she's the bestest friend ever)

Husband and I took these pictures two weekends ago. I wish I was there again. I can barely remember how warm it was that day. No jacket needed.

The past three days I have been bundled up with boots, jacket, scarf, gloves, and every layer I could possibly add. Oh, and my umbrella.

Dear spring, get here!
Love, me.