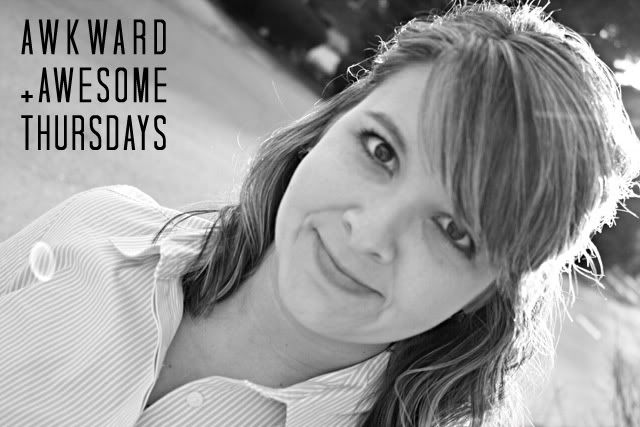 awkward
- At work, asking someone to sign a form and having them try to tell me that they signed it on exactly March 8, 2011. Me kindly explaining that this form and the program it's for did not even exist at that time. Them responding with "well it may have had a different name at the top of the form, but it was the exact same form." Uh, no ma'am, that would make it different.
- My car not starting after work. I don't know why this is embarassing to me, but it is.
- Standing outside a restaurant and my husband telling a story and imitating our dog. Um, no one look this way please.
- The heels I wore to work yesterday. Blantently obvious that I could not walk in them, but I gave it my all.
- Seeing people you didn't want to run in to at the grocery store. We are becoming experts at intensly looking for random ingredients just to avoid eye contact.
awesome
- Calling mom for rescue and having her know exactly which aisle the cool whip is located in.
- Spending the last of my birthday money. Well, that part isn't really awesome, but the stuff I'll be getting in the mail will be!
- Bear. Bear is awesome. In the way that he cuddles, plays, reaches up to 'shake' as soons as you ask him to sit, runs with Ryan, licks my neck and ears when I hold him, and even the way he manages to sneek up the bed and steal a spot on my pillow. Oh and I'm sure he thinks it's awesome that he is spoiled rotten.
- Hitting over 100 followers. Yay for you people! :)