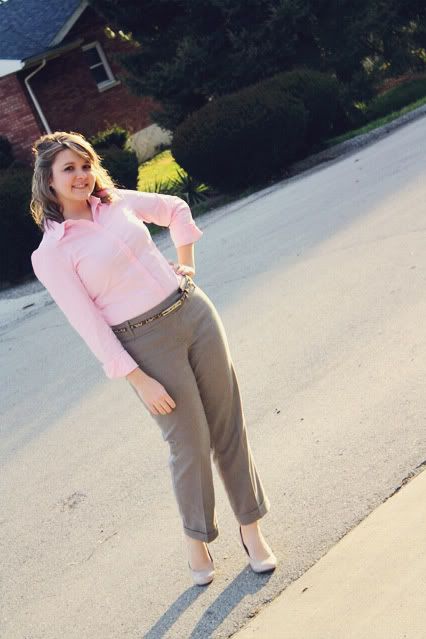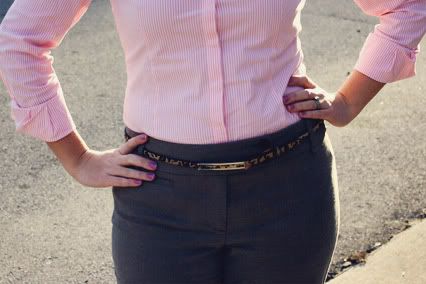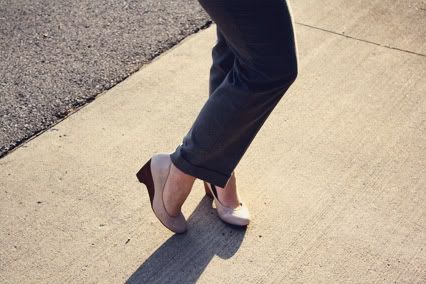 So, do you remember
this outfit
from Friday? Yeah well, I actually wore that to class Thursday morning and then I changed to the outfit here for work. That's basically how I live, changing in my car for the different roles that I play during the day. I thought I would mention transitional outfits. Transitional outfits are for those moments when you need to make a change but you need it done quickly and easily. I try to keep my transitions to four items or less. That is, making four changes.
Remove cardigan.
Trade jeans for dress pants.
Trade boots for heels.
Add belt.
Simple as that, I went from casual to dressy. And I did that in my car. Not hard at all. So definitely the thing to remember about making changes in clothing during the day is trying to stick to the rule of 4 items or less, and the other trick is to make at least one of those items an accessory piece because although it may be a small change, it's just as important. And it will be much easier if you pick one entire outfit first and then just pick the 4 pieces you need to add/take away, rather than choosing two outfits and trying to force them to have a few pieces in common.