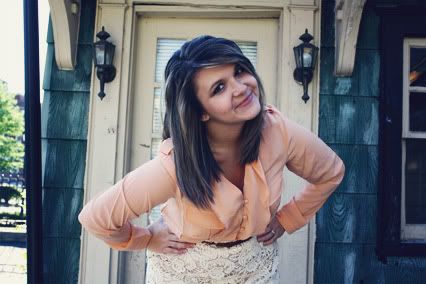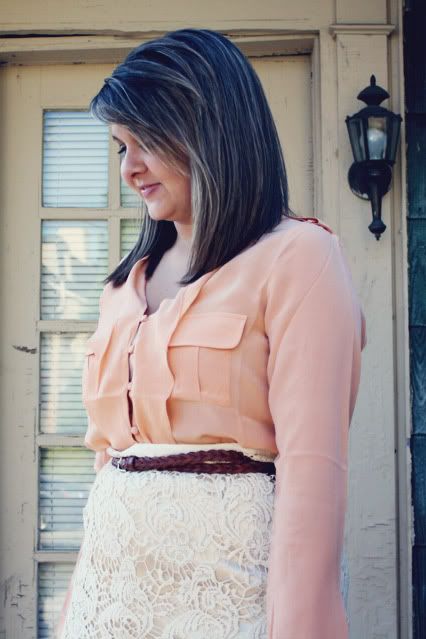 Blouse: c/o sugarlips, Skirt: F21, Shoes: borrowed!
I don't know what it is about me and
the color peach
but I just love it. I'm pretty sure if I was only allowed to wear one color for the rest of my life, this would be it. I'm also pretty sure that an eight year old version of myself would be explaining to me how my shoes don't match my outfit because I don't have a speck of turquoise in my blouse or skirt. To which I would reply, "I know, it's because I'm not a carefree adult ever since I graduated college." Only I just wish that was the case. It turns out life doesn't slow down any after college. But on the bright side, I'm not being tested over the Hunger Games books I am finally reading and I no longer spend my days carrying around heavy baggage of notebooks, textbooks, and my lovely laptop. Just a workin' girl with my heels, my lace, and my peachiness.