Remember this little DIY sneak peek, for those of you that follow me on instagram?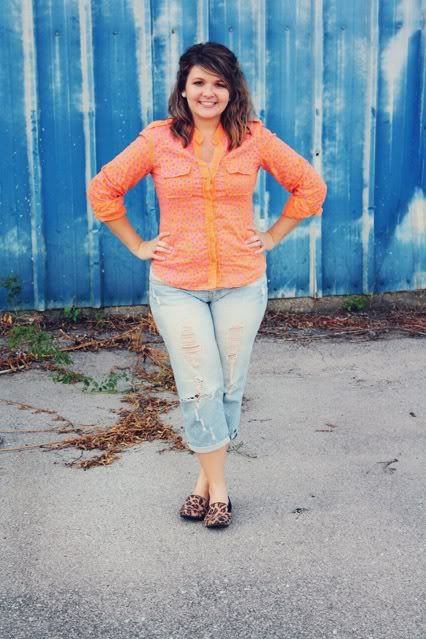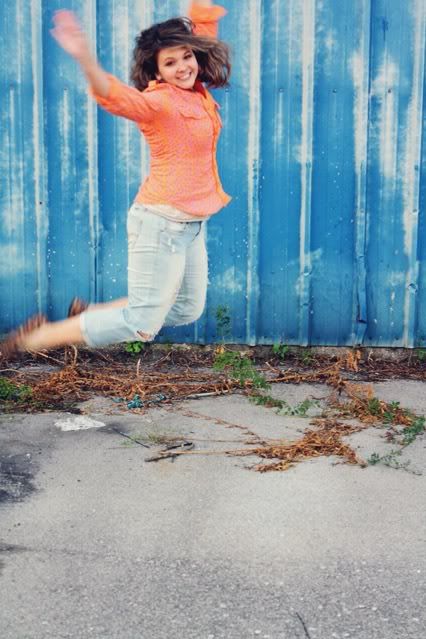 I saw this
handprinted polka dots DIY project
on Elsie's blog while back and I kept coming back to it because I wanted to polka dot something very much! I had gathered a bag of clothes to get rid of when the idea came to me that I should handprint polka dots on a piece of clothing. I found this blouse and knew I wanted to add some bright polka dots. The effect turned out just the way I wanted it to. For the DIY steps, read
Elsie's post
. I used a lot of q-tips for this project, and also I used newspaper to put under and in between the blouse to keep the paint from bleeding through. I used Martha Stewart all purpose craft paint in shade 32026. It took me a long time to finish this project, especially because I had to wait for certain parts to dry before I could move on. But in the end, it is so worth it.