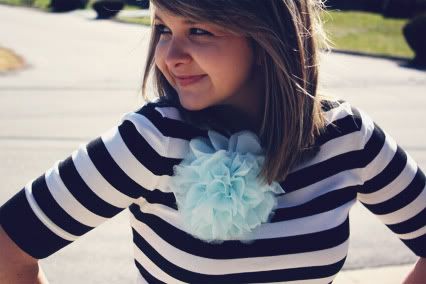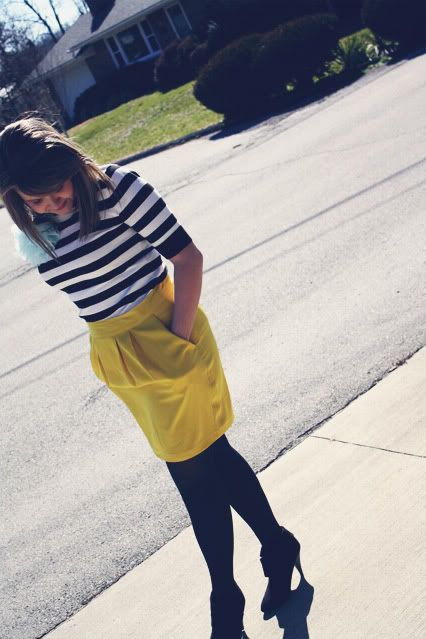 Blouse: Thrifted, Skirt: F21 Love21, Shoes: Candie's via Kohl's, Tights: Vera Wang va Kohl's, Flower: The Old White House

I love a good black, white, & yellow combination but for some reason when I put this on, it felt extra harsh and reminded me of a bumblebee. So I decided to add the blue flower for a little added color, and since it is a pastel flower, it's very spring appropriate! Then I thought about how, ironically, bees land on flowers. So basically my outfit was just one big ironic mess and I had to put that out of my mind all day. But that was rather easy considering my mind was focused on how much hubby kept making fun of me...turns out my skirt doesn't really open enough to support walking or getting in and out of cars.
Oh and please excuse the facial expressions and crazy hair. That wind was fierce.